Top 10 Games Like Alien Isolation (Games Better Than Alien Isolation In Their Own Way): Page 4 of 10
Updated: 11 Jan 2019 5:20 pm
In your living room, everyone can hear you scream...
7. The Beast Inside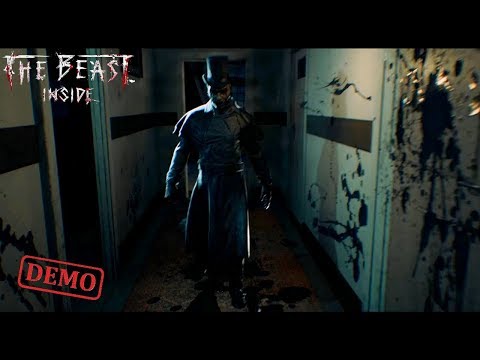 The Beast Inside Gameplay
Not yet released, The Beast Inside promises to be a powerful new entry in the survival/horror genre. Funded largely through Kickstarter, this indie nightmare boasts top-notch graphics and the ridiculously immersive gameplay that has become a trademark of the genre.
During the latter days of the Cold War, you take on the role of a CIA codebreaker (Adam) who has just moved with his wife into a pre-Civil War house deep in the American wilderness. But fairly quickly during the move-in process, Adam begins to discover some unsettling clues about the house's history. As Adam reads the previous owner's journal, the perspective switches to the mid-late nineteenth century where you experience the house's horrifying history firsthand.
The game continues to switch between these two perspectives, with Adam slowly trying to piece together the story of an unsolved tragedy. The gameplay puts loads of emphasis on interacting with the environment, engaging in physics-based puzzles or simply finding matches to light your way—and if you're lucky, you might even find a revolver to give you a bit of a fighting chance.
The release date for The Beast Inside is unconfirmed, but it's definitely a horror title to keep your eyes on.
Probably not here to make friends: between shadowy home-invaders and murderous ghosts, this house has no shortage of threats
I'd live there…: like many others in this genre, The Beast Inside prioritises realism and photo-realistic visuals to bring immersion up to the maximum
Image Gallery