Top 10 Games Like Assassin's Creed: Origins (Games Better Than AC: Origins in Their Own Way): Page 5 of 10
Updated: 09 Jan 2019 6:41 am
To adventures beyond the sand.
6. Darksiders 3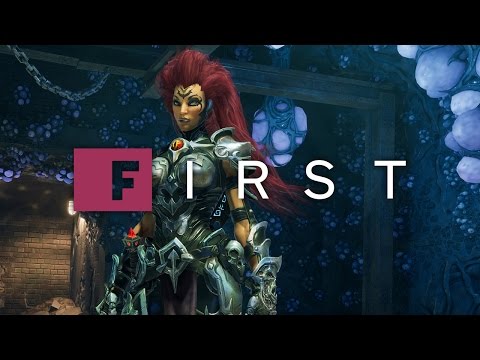 "Darksiders 3" Gameplay Reveal
The long awaited third installment to the Darksiders series, Darksiders 3, is a hack-and-slash action-adventure with a new protagonist: Fury, one of the Four Horsemen of the apocalypse. Set in a time parallel to the events of Darksiders 2, we join Fury as she undergoes the treacherous task of hunting down the seven deadly sins on the war-ravaged landscape of Earth. Armed with the shape changing weapon named Scorn and her elemental magic, Fury faces the legions of heaven and hell, intricate puzzles, and a new cast of bosses alongside a few familiar faces. Fans of the two previous games will be pleased to find a continuation of the combat focused, no-nonsense gameplay that has always made this series stand apart.
Fury's watcher serves as a guide and companion, making for a tumultuous relationship at best.
Elemental magic allows Fury to changer her form, wield new powers, and survive the harsh environment.
Image Gallery