Top 10 Games Like Assassin's Creed: Origins (Games Better Than AC: Origins in Their Own Way): Page 6 of 10
Updated: 09 Jan 2019 6:41 am
To adventures beyond the sand.
5. Hellblade: Senua's Sacrifice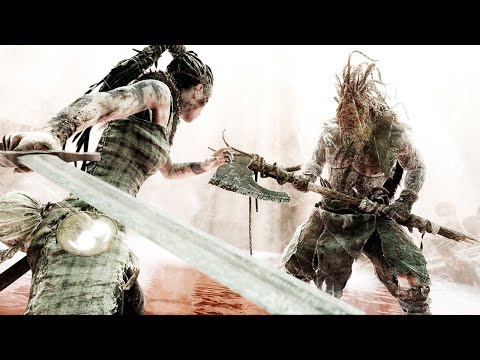 "Hellblade: Senua's Sacrifice" Gameplay 
One of the most intriguing and unique indie games of late, Hellblade: Senua's Sacrifice is a third-person action-adventure which delves heavily into themes of tragedy and psychosis as Senua, an ancient Pict warrior, braves the madness to recover her lover's soul. The familiar concept of battling creatures with a sword takes on a whole new light without the use of a HUD, only imagined whispers offering doubt and criticisms, immersing the player with organic feelings of fear and confusion similar to Senua's own. This game is without a doubt a must-have experience, but proceed with caution: it stays with you long after shutting it down.
The world is full of puzzles in the form of shapes and glyphs, or are they all just a manifestation of Senua's mental illness?
Wouldn't want to face that on the battlefield, but there is no stopping the journey to Helheim!
Image Gallery