Top 15 Games Like Escape from Tarkov (Games Better Than Escape from Tarkov In Their Own Way): Page 4 of 15
Updated: 11 Feb 2019 7:54 pm
From giant industry staples to small indie unknowns and parody games, this list has it all.
12. RUST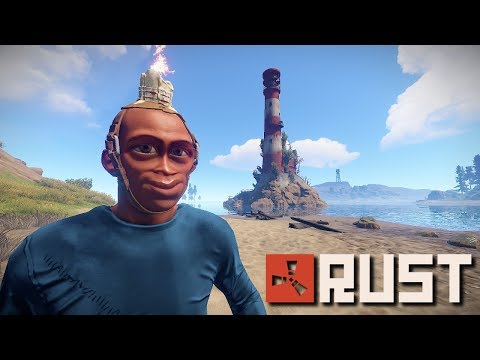 RUST gameplay
Rust is a survival sandbox game in the purest sense of the word, where you'll hunt, forage, scavenge, fight, build, and craft to survive. From the first moments you wake up as a cold, naked, and alone survivor, you'll have to contend with thirst and find a source of water, with hunger and hunt animals for food, and with cold and build a house for shelter. But that's just the start, as you progress through the game, you'll go from cavemen technology to modern weaponry, robotic gadgets, and massive fortress' as a home base…now you just need to survive raids form equally well-equipped enemy players.
On the surface Rust looks just like any other survival open-world game, but Rust holds the honor of being one of the first. And that doesn't mean it has old graphics and outdated gameplay either, the developers have consistently updated and modernized the game, to the point at which it still competes with the best of them in both graphical fidelity and gameplay depth. What makes Rust truly unique though is the incredible community engagement, mods, and sense of light-heartedness and humor; get ready for massive phallic player bases lewd graffiti everywhere.
Just one example of just how crazy you can get with base building, and you'll want to get fairly crazy too if you want to keep enemy player's greedy paws off your loot.
Rust released a visual update early in 2018, which gives the game a snazzy new look and atmosphere. Think less grandma's basement and more triple-A game development.
Image Gallery