Top 10 Games Like Silent Hills (Games Better Than Silent Hills In Their Own Way): Page 10 of 10
Updated: 03 Jan 2019 12:01 pm
Eerie, gory, terrifying fun, for when regular normal people fun just isn't enough.
1. Resident Evil HD Remake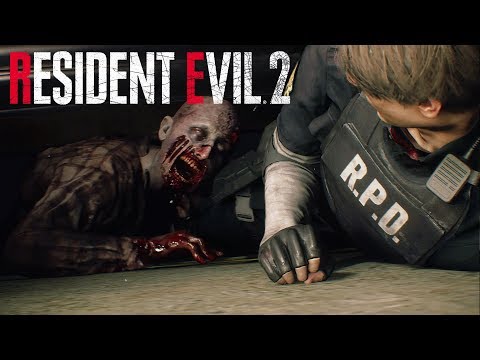 "Resident Evil 2 – E3 2018 Gameplay"
This game takes place in Raccoon City, and you play as either Leon S Kennedy or Claire Redfield. You must escape the city after its residents have been transformed into those brain eating monsters we all know and love.
Resident Evil has been a cornerstone of zombie horror for a while, and, taking its success into consideration, it is no wonder that Capcom has decided to up the ante and remake Resident Evil 2. A third-person-shooter survival horror RPG, this game is unique in that it takes a modernized and more realistic spin on a beloved classic. If you are a fan of the original Resident Evil games, you're going to love how the elements in this game throw you back to the original material. It's not an exact copy of the original, but everything you love and remember is there.
Realistically Repulsive: These are the low quality monsters from the 90s that you're used to. These guys nearly come off the screen.
Cause and Effect: Make sure you board up what windows you can early on in the game, or you'll be facing some surprise visitors later on. Keep them out or cut them down.
If you enjoyed this article you may be interested in:
Image Gallery