Top 10 Games Like State of Decay 2 (Games Better Than State of Decay 2 In Their Own Way): Page 4 of 10
Updated: 22 Feb 2019 10:15 pm
When you want more zombies but less rucksacks...
7.  7 Days To Die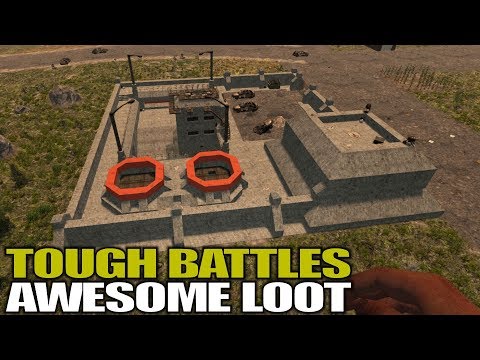 7 DAYS TO DIE GAMEPLAY 
Much like other popular survival sandbox games on the market, 7 Days To Die provides a massive amount of locales, skills, and things to build and craft.
With over 50 kinds of zombies, over 500 items, more than 1200 building block types, you can build the ultimate zombie apocalypse fortress with or without friends.
Farm your lands as you defend them from zombies and other players alike! Fans of games structured like Ark Survival Evolved and Conan Exiles will recognize the size and scope of this sandbox FPS shooter.
While still in Early Access, each massive build alters the features and content more and more as the developer keeps building on the success it began almost 5 years ago!
Those unsatisfied with the base building restraints in SoD2 will love the almost unlimited base building capabilities featured here.  
Dude! I said make a chimney first! 
Killer abs bro! 
Image Gallery