Top 10 Games Like State of Decay 2 (Games Better Than State of Decay 2 In Their Own Way): Page 6 of 10
Updated: 22 Feb 2019 10:15 pm
When you want more zombies but less rucksacks...
5. Green Hell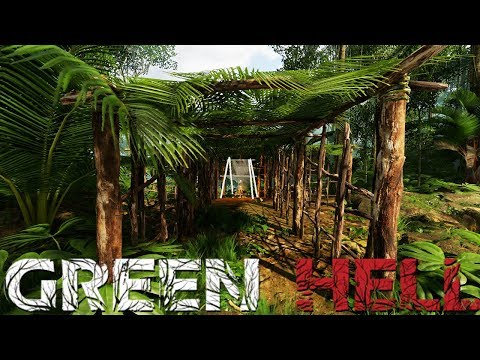 GREEN HELL GAMEPLAY 
Those who know of Dying Light will appreciate the polish in Green Hell.
As former employees of Techland, the devs have crafted an early access 'psychological survival game'.
Green Hell seeks to place you in the open world of the Amazon filled with its lush and beautiful flora, creatures, and resources for you to build and survive with.
Of course, with the title 'Green Hell', you can imagine that the Amazon will throw a ton of dangers at you.
Setting itself apart as a game that considers your character's mind state as well as their physical state, you are meant to inspect your body for wounds, diseases, sickness, parasites, and more as you manage and cure them along with the typical survival game building, crafting, and combat.
Also woven it there is the intent to utilize a story that fleshes out why your character is there through contact with a 'loved one' on the other end of a walkie talkie.
Some have likened it to Firewatch with a touch of The Forest. Certainly, your State of Decay 2 desires of surviving will be tested in this realistic game.  
Yup. I'm pretty sure that's infected now. 
Journal Entry: DON'T GET BIT BY WILDLIFE! 
Image Gallery