Top 17 Games Like Terraria (Games Better Than Terraria in Their Own Way): Page 7 of 17
Updated: 11 Mar 2019 11:28 am
Terraria has made its mark on the sandbox genre, all across the galaxy.
11. Craft The World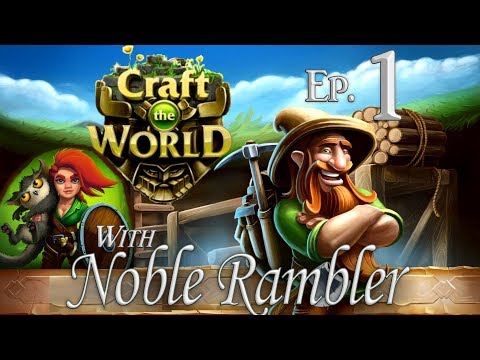 Craft the World Ep 1
Dwarves get to doing what dwarves do best in this quirky take on crafting games. Dig for ores, learn new skills, and defend your base against invaders. Your settlement gains experience from going about tasks, but the dwarves' individual skills are honed with use, and you can pick their specialties from a sprawling skill tree. As you progress, you find tech and rare materials that allow for better weapons, more efficient machines, and deeper layers for your merry little dwarves to pierce.

It's in the name: crafting in Craft the World is complex, but easy to understand
It's off to work we go: relax in between mining trips by decking out your base in colorful adornments, making it a cozy place for your dwarves to come home to
Image Gallery