Top 10 Best Slasher Video Games : Page 9 of 10
Updated: 18 Mar 2019 11:28 pm
You'll be one step closer to Jason Voorhees!
2. Outlast (2013)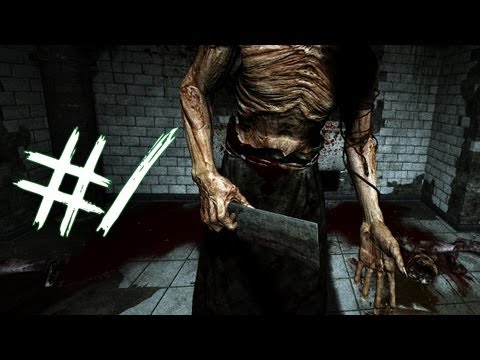 Centered on Mount Massive Asylum, which has a shady past, and full of homicidal maniacs, investigative journalist Miles Upshur journeys through the property with only a camcorder in hand. He definitely wants to leave as soon as he realizes things have gone awry, yet wants to record everything, but exiting will not be easy.
If you ever wanted to live the life of an investigative journalist, Outlast will nip that right in the bud and put the desire to rest. On top of the creepy setting, crazy characters and jump scares, Miles can only hide and flee. He does not fight back and the only way to navigate the dark premises is with a charged video camera and its night vision.
Outlast does combine great horror staples: the insane asylum and persistent serial killers. The graphics are great, the score is unsettling and it gives plenty of horror and gore. Trust and believe, don't mess with 'The Variants'. I'm a big fan of creator and publisher Red Barrels, so you better enjoy!
There is a main maniac that leads the violence throughout the asylum.
Everything Miles captures on tape will make one hell of a docu-series!
Image Gallery