Top 10 Best Military FPS Games (Experience True Warfare In These Military Shooters)
Updated: 20 Dec 2018 4:18 pm
War is not a game, but we're sure as hell gonna try.
The Top 10 Military FPS Games of Today
The Military first person shooter is the cornerstone of gaming. We as a community are obsessed with the look and feel of war, without actually deploying. What games are the best military shooters? Which games coming up should I look out for? All of that is just ahead. Starting with..
10. Arma 3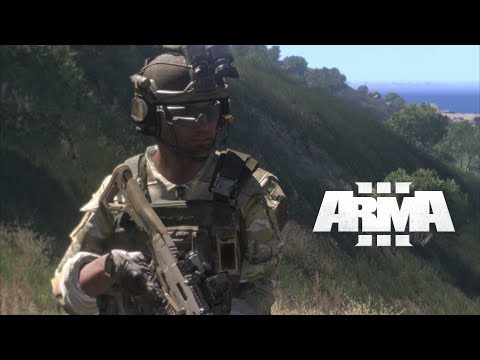 ARMA 3 Gameplay
Sit in the tank, roll your shoulders, and jump into the world of Arma 3, where the sandbox is yours to dig in. With the logo, "This is War" Arma is exactly what you expect. NATO's peacekeeping forces have arrived in the Aegean after war has broken out. Half the civilian civilization is dead, and the refugee crisis is out of control. Five years later, NATO is set to withdraw from the Aegean and you are to help train the new forces. After an attack on civilian scauses tensions to rise the game becomes a battle for survival and safety. From your shots being called out, to the sniping of combatants, Arma drops the player into a world of realism. Calling itself the virtual 4.0, Arma attempts to make the game less like a game, and more like a terrifying step into combat. With over 20 different vehicles (air, water, and ground) and 40 weapons to choose from, Arma gives you the option to destroy the enemy in the solo campaign and a multiplayer assault.
Experience true military combat in a huge open world.
Form a squad and team up against enemy hostiles in multiplayer mode.
Image Gallery