Top 10 Best Sniper Games Loved By Millions Worldwide: Page 5 of 10
Updated: 21 Mar 2019 12:43 am
Scoping out the enemy
6. Hitman: Sniper Assassin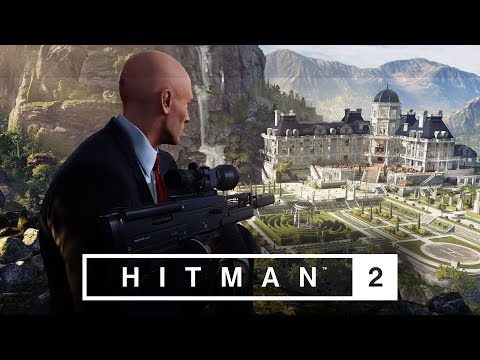 Hitman: Sniper Assassin Gameplay
When it comes to stealth games that have sniper gameplay, very few do it with enough class and weight as the Hitman franchise. As early as the first game, Codename 47, you're tasked with taking out your first contract with a sniper rifle. This weapon has proven so popular in the franchise that later games were focused entirely on it; Hitman: Sniper Challenge was a standalone bonus game that was a prequel to Hitman: Absolution, and focused solely on sniping. A few years ago Hitman: Sniper released on mobile phones, expanding on that concept. But when it comes to Hitman: Sniper Assassin, the most recently release Hitman game devised around it, it's perhaps the deepest one yet.
Agent 47 about to begun the hunt.
Sniper Assassin is part bonus game, part standalone game, and part linked game with the upcoming HITMAN 2 (which is really the seventh main game in the franchise, but the second in the planned HITMAN trilogy). Currently it exists on one location, but what gives this great replayability is Hitman's puzzle like nature. There's a near endless amount of ways and routes to take out your targets, and for the first time ever, co-op play is supported with two new characters to the series.
Sniper Assassin plans to be updated in the coming months as well due to its connectivity with HITMAN 2. IO-Interactive, the developer of the Hitman series, has promised more maps and content for this game particularly. Sniper Assassin is currently available only by preordering HITMAN 2.
Target in sight.
Image Gallery