The 15 Best Superhero Games for PC: Page 15 of 15
Updated: 13 Apr 2018 2:28 pm
Supergirl is looking hot today.
1. Batman: Arkham Knight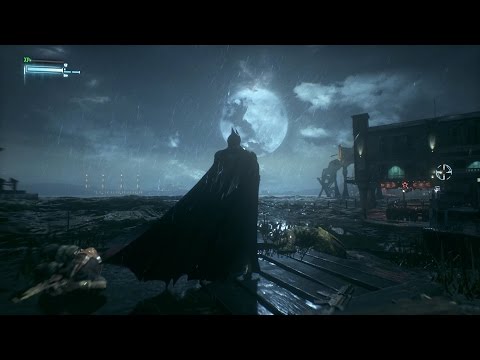 What a game to finish the list of. Batman: Arkham Knight brings the Arkham trilogy to a close, taking everything that was good about the first two games and, incredibly, adding even more for the player to do and enjoy. With the whole of the city of Gotham at Batman's (and his villainous enemies') disposal, the finale to this epic trilogy is the best superhero game of all time.
The game follows another intriguing story as gamers, as The Dark Knight, pursue the Scarecrow as he threatens to release a quantity of Fear Gas into Gotham City. This, coupled with the appearance of an 'Arkham Knight' who terrorises Batman on his journey, is another great story. The game has the best roster yet, with appearances from allies Robin, Catwoman, and Nightwing, and the ability to fight alongside them and execute overwhelming team-combos. Batman also has a Voice-Synthesizer at his disposal to confuse and manipulate his enemies, and a multi-takedown feature which is smooth and devastating as the groups of enemies get larger and more intelligent as the game progresses. But, the biggest and best addition to the game has got to be a fully-operational Batmobile. Adding this was no gimmick, with the high-tech vehicle-cum-tank being integrated seamlessly into the game and necessary to take on swarms of tank drones that appear on the streets of Gotham, and used in high-speed pursuits. These vehicle battles and chases are explosive, destructive, and exciting, and are a welcome addition to the game. This game deserves its place atop this list and if you haven't played it, you are missing out. The Bat may have stolen the show at the top of this list but if you go and play the games, you'll soon realise why.
The combat in the Arkham finale is better and more brutal than ever before
The Batmobile makes its debut here and what a debut it is!