The 15 Best Superhero Games for PC: Page 4 of 15
Updated: 13 Apr 2018 2:28 pm
Supergirl is looking hot today.
12. Deadpool: The Game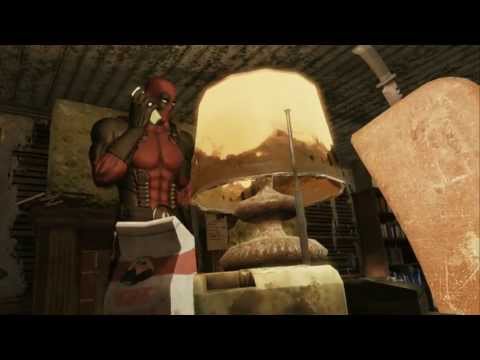 The Merc-with-a-Mouth stars in his own game from 2013, giving gamers an opportunity to indulge in relentless, bloody combat that is complemented by Wade Wilson's self-referential humour and all-round craziness.
The game begins with Deadpool throwing away the script. Literally. And it only gets crazier from there as the mercenary battles with the likes of Domino, and Mr. Sinister (and gets to bitch-slap Wolverine) in this game that is completely devoid of a fourth-wall. Explosive and upgradeable firepower - and the Merc's recognisable katanas wreak havoc on enemies you encounter as you work your way through the hilariously whacky story. Fans of the comic book hero will find plenty to quench their thirst if looking for more than just the movie here.
The Merc-with-a-Mouth only has one plan for that banana…
Fourth wall? What fourth wall?