The 15 Best Superhero Games for PC: Page 5 of 15
Updated: 13 Apr 2018 2:28 pm
Supergirl is looking hot today.
11. Injustice 2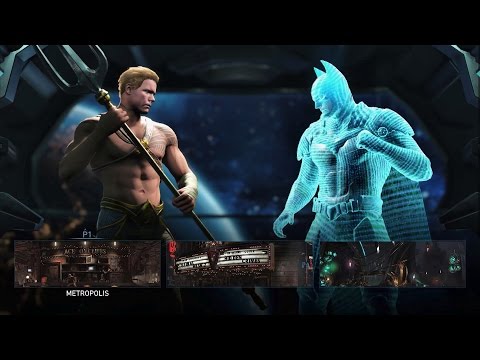 Injustice 2 builds on the successes of its prequel, Injustice: Gods Among Us, in a variety of ways that ensures it couldn't be left off this list. From the fantastic cast to the huge amount of content on offer, this is a game that DC fans and newcomers alike would be crazy to miss.
A grim story is supplemented by a huge roster of sometimes photorealistic characters, from favourites Batman and Superman, to Enchantress, Captain Cold, and, more recently (with DLC), The Teenage Mutant Ninja Turtles. Each character has a specific tutorial that new players can learn the basics in, but the path to mastery is a long and rewarding one. Faster gameplay in this instalment means that the array of environmental attacks (using the settings to cause damage) and transitions between characters and different locations feel great. Add the online aspect of the game to this, the Multiverse, where gamers can unlock new appearances and upgrade stats (only for offline) for their favourite characters and pit them against other real players, and you have a very deep game with tonnes of replayability.
Robin vs Blue Beetle is just one awesome match this game has to offer
Choose from familiar or not-so familiar faces with this fantastic roster of characters