The 15 Best Superhero Games for PC: Page 6 of 15
Updated: 13 Apr 2018 2:28 pm
Supergirl is looking hot today.
10. South Park: The Fractured But Whole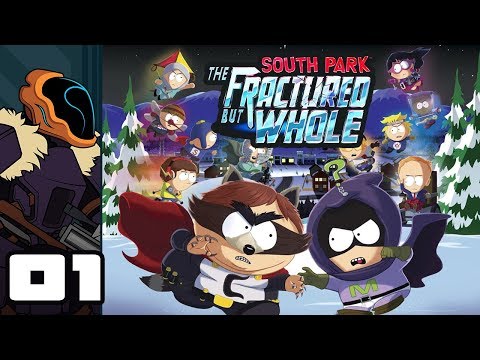 In South Park: The Fractured But Whole, players assume the role of the New Kid as he battles alongside Stan, Kenny, Kyle, and Cartman against outrageous enemies in this outrageous superhero-themed RPG.
As the New Kid, you customise your superhero persona and superpowers in order to help in the fight against South Park's criminal underworld and at times, it really feels like you are playing through an episode of the iconic show. As you level-up your character you can widen the range of superpowers at your disposal, and this really comes to the fore in this sequel's upgraded battle system. Positioning matters in the grid-based, tactical fights, leaving you having to think about movement, area attacks, and range of powers, rather than just bashing an attack button. This makes combat extremely fun, rewarding, and hilarious as fan-favourites from the show use powers such as super-speed and elemental attacks against crap-people, ninjas, and strippers in the quiet Mountain town.
WHO is the COON?
Fight outrageous foe after outrageous foe in this hilarious RPG adventure