The 15 Best Superhero Games for PC: Page 7 of 15
Updated: 13 Apr 2018 2:28 pm
Supergirl is looking hot today.
9. LEGO® Marvel Super Heroes 2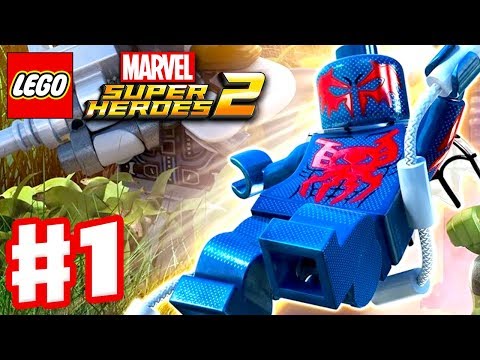 LEGO® Marvel Super Heroes 2 is a fantastic follow-up to the first instalment and builds on the successes of the Marvel Cinematic Universe, including characters from the films but adding plenty of unfamiliar faces and comic favourites.
Kang the Conqueror threatens the heroes of the Marvel Universe from Chronopolis in this new, time-travelling adventure that will see gamers take control of a huge roster of characters from Wakanda to Medieval England. This variety is possibly the greatest characteristic of the game, along with the bundles of personality it offers. From Star Lord's ability to force enemies to dance, to Kang's hilarious announcements (called Kangnouncements), the game is a super-fun answer to the MCU that is full of collectibles and depth for fans to enjoy as they smash their way through the Lego® landscape.
COME AND GET YOUR LOVE!
Another impressive roster of heroes and villains in this less-than-serious special