The 15 Best Superhero Games for PC: Page 9 of 15
Updated: 13 Apr 2018 2:28 pm
Supergirl is looking hot today.
7. DC Universe Online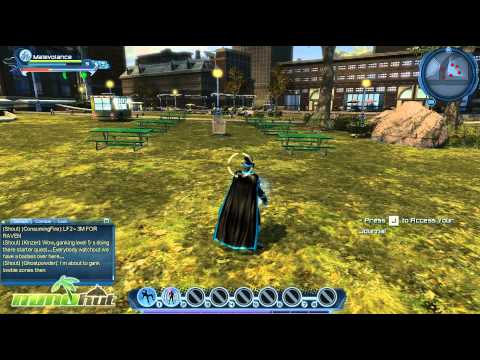 The first and only free-to-play and Massively-Multiplayer-Online RPG game on this list, DC Universe Online is the superhero answer to games such as World of Warcraft or Guild Wars, and it stands on its own as a part of the genre.
Gamers customise their character at the beginning of the game and can either make their own from scratch or choose a known character from the comics to base them on. A vast amount of options allows for players to really feel like they've created a unique character to help favourites such as Batman, Superman, and Wonder Woman in the fight against Braniac. Traits and Power Trees allow you to level up your heroes as you battle gangs of thugs in quests synonymous with the genre. The game and questing are fast-paced and interesting, the fights are energetic and manic, and with your character able to fly or parkour their way around the familiar destinations such as Gotham, this free-to-play game is a no-brainer for fans of DC or of the MMO genre.
Take your highly customisable superhero to recognisable locales from the DC Universe
Great questing and epic battles in the only MMO on this list