The 15 Best Superhero Games for PC: Page 10 of 15
Updated: 13 Apr 2018 2:28 pm
Supergirl is looking hot today.
6. Marvel's Guardians of the Galaxy: The Telltale Series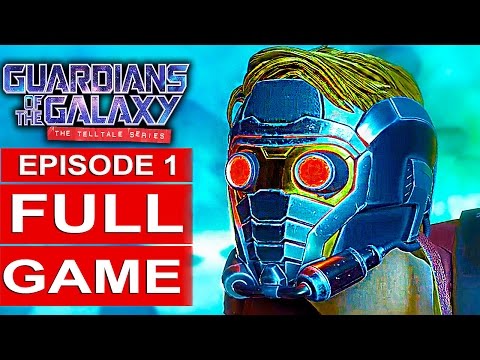 Marvel's Guardians of the Galaxy: The Telltale Series is the first of two Telltale games on this list. Telltale gained immense popularity through their The Walking Dead and The Wolf Among Us episodic games, and have created something great in this instalment.
After the huge success of the films, Guardians of the Galaxy, this game puts players in the role of Star-Lord, Peter Quill after the gang come into possession of an ancient artefact that has the ability to bring people back from the dead. You also get to experience the other characters at certain points in the tale which makes a nice change, with the beloved characters each having their own quirks and characteristics. As expected from a Telltale title, you talk to characters and make decisions about what to say, move around the wonderfully galactic environments, solve puzzles, and encounter quick-time events and puzzles. But the game does all of these very well, interesting and fun enough to stand on its own for newcomers and full of detail that fans of the group will appreciate. It is fun, hilarious, heartbreaking, and heartwarming all at the same time, and the freedom the game allows you really makes you feel like your choices are making a big difference.
Feel your adventure personally evolve as you make decisions about what to say and do
Drax and the rest of the gang look awesome in Telltale's newest instalment