15 Best Tank Games To Play In 2019 (Most Amazing Tank Games): Page 3 of 15
Updated: 18 Mar 2019 3:29 am
Let the gun roar as you spit death at your enemies
13. Arma 3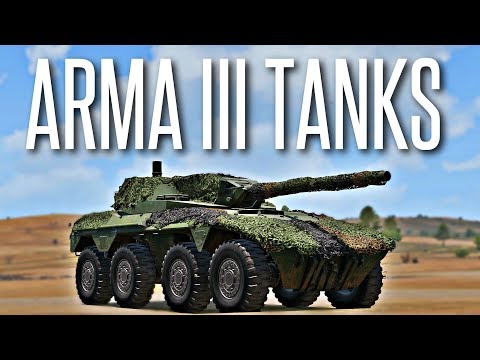 Arma 3: Tanks Gameplay
Arma 3 is a sandbox war game taking place on open world battlefields, allowing you to battle with combined land, sea, and air vehicles and customizable weapons to match every tactical situation. The game offers a heavy moddable single-player campaign as well as multiplayer, where you will have to team up with and battle against other players.
As always Tanks are a featured gameplay staple, with various tanks existing in the game. From weapon platforms and troop carriers to tanks designed to destroy other tanks. Playing in one is a massive experience and your tactics and strategies will change depending on the tank you use. Will you seek out and destroy other tanks with heavy shells or provide cover for infantry assaults with your heavy machine guns? Regardless of which you choose, getting inside a tank is one of the best ways to survive the chaos of Arma 3.
Let's get this bad boy fixed up and ready for battle!
As long as that explosion wasn't you, I think it's okay!
Image Gallery