15 Best Tank Games To Play In 2019 (Most Amazing Tank Games): Page 5 of 15
Updated: 18 Mar 2019 3:29 am
Let the gun roar as you spit death at your enemies
11. Panzer Corps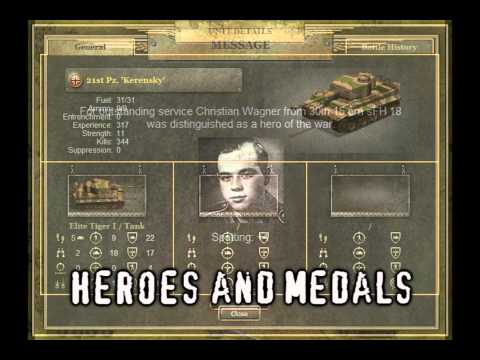 Panzer Corps Tank gameplay video
This game puts you in the shoes of the Axis, playing across a large and detailed campaign with more than 800 unit types available.  Every victory or defeat leads you and your army down a different set of scenarios for the war. Lose too many battles and you may not have enough troops to stand firm when it really matters.
Tanks are very versatile and all-around good units to use in any scenario. Whether they are leading an all-out attack upon the enemy. Flanking and destroying support forces, or being defensive against enemy counterattacks. Tanks are good in open warfare but will suffer when facing an entrenched fighting force. By keeping your tanks well supported and using vulnerabilities in fortifications to your advantage, any player will find tanks useful in every scenario.
Look at that glorious army!
Move your Tanks against the enemy to secure a tactical victory!
Image Gallery