The 21 Best Turn Based RPGs for PC (2019 Edition): Page 16 of 21
Updated: 11 Feb 2019 5:48 pm
The best RPGs that test your strategic mind are revealed!
6. Chroma Squad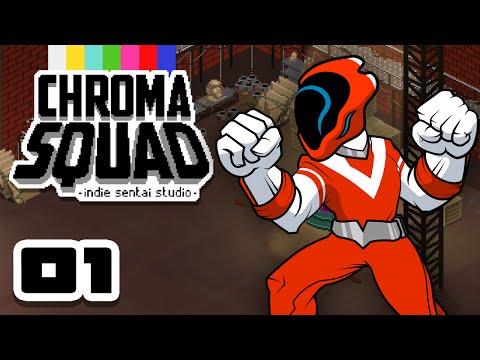 Chroma Squad gameplay
It's time to make your childhood dream a reality! Suit up, and make your TV studio a success with your hit show/game Chroma Squad!
This very unique turn-base RPG is a tribute to Power Rangers, Super Sentai, and all the TV shows that features "teenagers with attitude" suiting up to save the world. This time though, it's about five stuntmen who are starting a TV studio and having a show called Chroma Squad. You'll actually help make the studio itself a success, and then as you film the TV show, you'll go into turn-based battles that'll test your skills as a combatant and a director. You'll want to make the best show out there, so don't be afraid to go the extra mile to get it done.
Between the play style, the ability to build up your team in show and out, there's no doubt that Chroma Squad is one of the most unique titles ever made.
If you're ready, start the cameras!
Use whatever means you can to make your show even bigger!