The 21 Best Turn Based RPGs for PC (2019 Edition): Page 21 of 21
Updated: 11 Feb 2019 5:48 pm
The best RPGs that test your strategic mind are revealed!
1. Darkest Dungeon
Darkest Dungeon gameplay
Whoever said going on a journey was easy has never been on a journey. And Darkest Dungeon will show you exactly what I mean by that.
Darkest Dungeon is a strategy-RPG where half the battle is not just keeping your party alive, but keeping them healthy, and sane. For the stresses of the journey you go on will affect them, and affect how they view you. You'll need to train them to be strong, as you'll be fighting monsters of every shape and size. But you'll also need to be kind to them, know when not to use them for a mission or battle, and give them time to heal. This unique take on strategy and RPG tactics is what makes Darkest Dungeon so special, and why it's on the top of the list.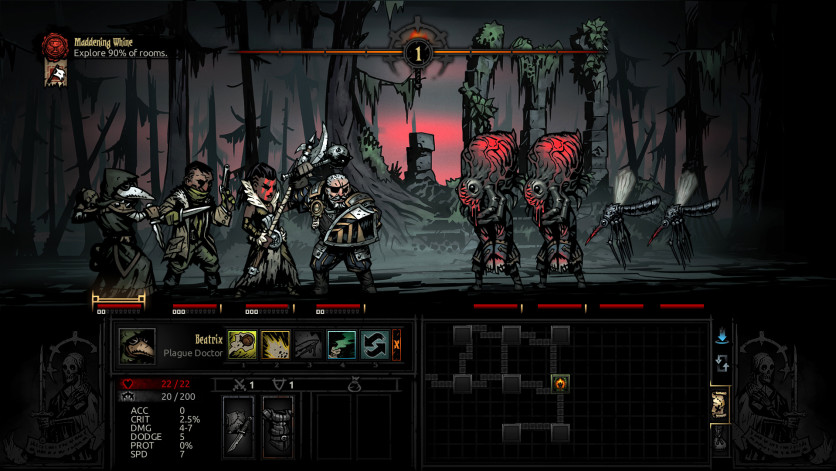 These are just a few of the terrors you'll face.
Use the Estate to take care of your party, or else.
You may also be interested in: