The 21 Best Turn Based RPGs for PC (2019 Edition): Page 8 of 21
Updated: 11 Feb 2019 5:48 pm
The best RPGs that test your strategic mind are revealed!
14. The Banner Saga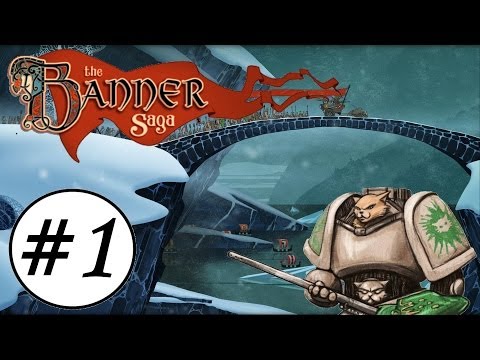 A quest to find a new home begins! But with each choice you make, you lead your entire civilization towards haven, or ruin. Choose wisely.
The Banner Saga was beloved from the moment it came out, and it's not hard to see why. This is the definition of an "epic" RPG, meaning that the story, the characters, the gameplay are all so refined that it's hard not to be in awe of it. Every choice you make matters. Who you bring into combat, how you fight, where you go, all of it matters, and all of it will affect the people under your care. You'll need to be smart, you'll need to be careful, and you'll need to think as a leader, and not a player. For if you don't, the people under your care will die. Add that to the beautifully hand-drawn art of the game, and it's clear why The Banner Saga is so special.
You are in charge of the entire caravan, your choices decide how things go for them.
There will be many trials on your journey, are you prepared for what may come?