The Top 10 Best Spider-Man Games for PC: Page 5 of 10
Updated: 14 Mar 2019 5:22 pm
He does whatever a spider can … as well as backflips and science
6.Spider-Man: Web of Shadows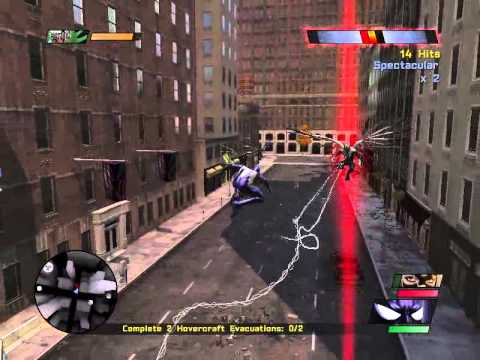 Spider-Man: Web of Shadows Gameplay
Alright so how I said just a few lines ago that you would have trouble finding a Spider-Man game with a concept as interesting as Shattered Dimensions? Well that's still a true statement, but Web of Shadows is a really strong second in the interesting story category.
Basically to sum up Web of Shadows, it's about a Symbiote apocalypse descending upon New York. Venom has infected the city, and a quarantine is in effect. Around every corner are symbiotic monsters and it's up to you to save the city.
This time around you get to choose how you go about that though.
When Venom unleashed his infection up on the city, he hit Spidey as well, who has as a result regained his dark Spider-man suit. Will you give into the symbiote and take the darker path through the story? Or will you stay true to Spider-man's virtues and ideals and be the hero the city knows you can be. It's up to you, (though given the option I always choose evil).
This would be a good example of "not the heroic" thing to do
Symbiotes really need to learn to clean up after themselves.