The Top 10 Best Spider-Man Games for PC: Page 7 of 10
Updated: 14 Mar 2019 5:22 pm
He does whatever a spider can … as well as backflips and science
4. Spider-man: Edge of Time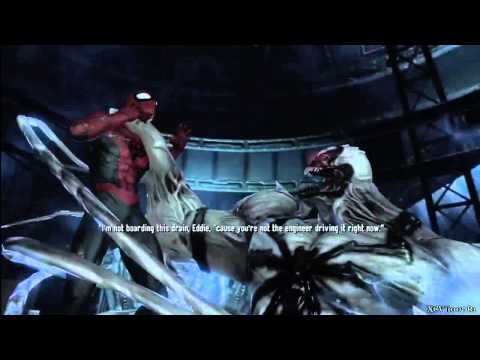 Spider-man: Edge of Time Gameplay
Edge of Time is generally considered to be the sequel to 2010's Shattered Dimensions. This time we only get to play around with two Spider-mans though, namely his classic form and 2099 incarnation.
This time we are trying to fix a major change to time done by scientist Walker Sloan, who goes back in time from 2099 to establish the Alchemex Corporation in Peter Parker's time so that he can rebuild it how he'd like it to be and defeat all its competition before they even exist.
His actions result in the future becoming a twisted and dark dystopia.
The two must work together using a link through time and a quantum causality field caused by the time portal, to undo Sloan's plan both in the past and in the future.
Gameplay is quite similar to Shattered Dimensions and whilst this is a more linear and less diverse experience than its predecessor, if you really enjoyed it this is definitely worth picking up.
To their credit, I think this is one of the only times Anti-Venom appears in a game
If you enjoyed playing as Spider-man 2099, you'll get a lot more of him in this game