The Top 10 Best Spider-Man Games for PC: Page 9 of 10
Updated: 14 Mar 2019 5:22 pm
He does whatever a spider can … as well as backflips and science
2. Ultimate Marvel vs. Capcom 3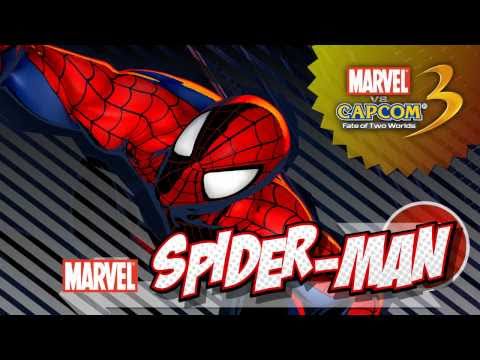 Ultimate Marvel vs. Capcom 3 Spider-man Gameplay
There are two very good reasons to try this game out. Firstly, there's another one coming out in September, and it's one of the most fun fighting games I have ever played.
Ultimate Marvel vs. Capcom 3 is pretty much what it sounds like. It's a fighting game, but the roster of characters are all pulled either from Capcom games or from Marvel comics. Only in this series can you have Spider-man fight Nemesis from Resident Evil or have Ghostrider duke it out with Dante from Devil May Cry.
It's an interesting twist on the classic fighting game as well, as you fight with three person teams rather than your typical 1v1 fight.
This game is sure to suck up hours of your time as you beat it with each character and explore the different modes and collectibles. For whatever reason it never seems to get old, and I'm not sure if that's because of the fun gameplay or the beautiful cell-shaded characters.
Just make sure you get the Ultimate edition of it if possible, because it has more characters that you can't get in the base game.
Just look at that cell-shading. I know I already brought this up but it's beautifully done
What other game would let you fight superhuman with an attorney?