11 New RPG Games Coming Out in 2016: Page 8 of 11
Updated: 28 May 2016 8:05 pm
Live someone else's story
4. Mount & Blade II: Bannerlord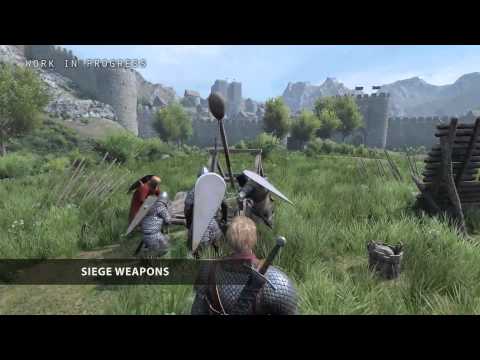 Mount & Blade II: Bannerlord teaser play
In the Calradic Empire, three factions are all vying for power after the Emperor has died with no heir to the throne. Only one hero can unite this empire, or worse, cause it to crash to the ground.
Mount & Blade II: Bannerlord is the prequel to Mount & Blade: Warband. It takes place nearly 200 years before the events of its predecessor. During this time the Calradic Empire is in decline.
You take on the role of a hero, who will specialize in combat and bring victory or failure to the empire. As with any RPG, the choices you make will affect how the game plays out. The game's developers are boasting that they are implementing many requests from fans, including up close and personal medieval combat, with bigger and bloodier battles.
Players can also expect upgraded features based on user feedback such as an upgraded siege system. The graphics are also getting an improvement, with better detail models and shading and animations created with motion capture technology.
And if you're a fan of modding your games, Mount & Blade II: Bannerlord will also support the use of mods just like in the previous series.
We can expect to see Mount & Blade II: Bannerlord sometime during Q3 of 2016.
Charge!
Image Gallery