15 Must-Play PC Games of the Decade: Page 15 of 15
Updated: 23 Jan 2016 5:09 pm
Can you guess where I'm from?
1. Half-Life 2 (2004)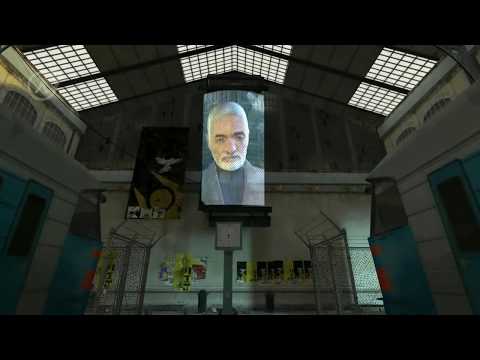 Half-Life 2 - E3 2004 Trailer
No doubt this should be included in any list of must-play PC games. Its predecessor, Half-Life, would have been included if not for its release date of 1998. The first in the series gained such stellar success that it cemented Valve's reputation as developer of high-quality FPS games. It just follows for players to expect tons on its sequel which Valve effectively delivered. In fact, they further expanded the story with Episode One and Episode Two.
Following the events from HL1, Gordon is pulled out of sleep by G-Man and has been given an assignment to travel to City 17. Entering the city, he's surprised to see the world overrun by creatures from a new inter-dimensional empire called Combine. He then joins Lambda resistance members and meets Alyx Vance, the daughter of his former colleague Dr. Eli Vance. Refitted with the HEV suit and armed with a crowbar, Gordon is tasked to work with what remains of the resistance and save the world from the tyranny of the Combine.
Why are you shooting them? They look kinda friendly.
You play the role of Gordon Freeman, an ordinary scientist living an ordinary life doing an ordinary work. It's this typical life cycle that made fans love him more, as he's suddenly turned from nobody to last-hope-of-the-human-race kind of hero. You also get to use hi-tech weaponry to fight strange, deadly creatures, including the much-favored Gravity Gun. Aside from the spine-chilling suspense delivered by the game, the incorporation of puzzles made the game more distinctive.
The cinematic narrative, high-tension environment, and visual advancements made the franchise a classic. It's simply worlds ahead of its competitors in its generation. With millions of fans fantasizing about the release of a third sequel, the decision remains in the hands of Gabe Newell – overlord of Valve Corporation – if they'll proceed with a trilogy.
That's it folks!
There are tons of excellent games out there that selecting from them and making a list of must-play PC games – the cream of the crop – a tough decision. The games were selected using a number of criteria: critical reception, overall ratings, awards received, sales record, gameplay innovation, and originality of concept. If you haven't tried some of them, then you must do so. You wouldn't want to miss the PC games that made a mark in the history of gaming.
What games would you like to see in the list? Tell us your recommendations by posting in the comments section.
Take a look at some related articles below:
12 New PC Games That You Must Play in 2015
10 Cool Car Games That You Must Play in 2015
Image Gallery