Don't Expect To Play Newly Announced PlayStation E3 Games Anytime Soon
Updated: 03 Jul 2017 8:20 pm
PlayStation's Lavish Shows Can't Promise Game Releases Anytime Soon
PlayStation is likely the most popular gaming console and system due to its astronomical sales compared to that of the Wii, Wii U, and Xbox. Not only do they have amazing content, but every year at E3 they have incredible shows that not only showcase the amazing products they have, but also that the company is full of people that love what they do.
Despite this many of the games announced at E3 aren't released until years later after their release. A prime example of this is No Mans Sky being announced in 2014 but not being released until 2016. So far this pattern has continued with every E3 since so what's likely to change?
Waiting for Playstations new games is much like this man, looking at his watch while waiting for someone to arrive on time.
 "Nintendo does it too!!"
Don't get me wrong, every company does this too, but PlayStation has been especially bad. Horizon: Zero Dawns release was moved from 2016 to 2017, a reboot of God of War was never given a release date, and Detroit: Become Human was never given a release date either.
This pattern pretty much has been consistent throughout all game announcements and every E3 since 2014. Recently it's come to the point of game announcements not even having an indication of when it will be released.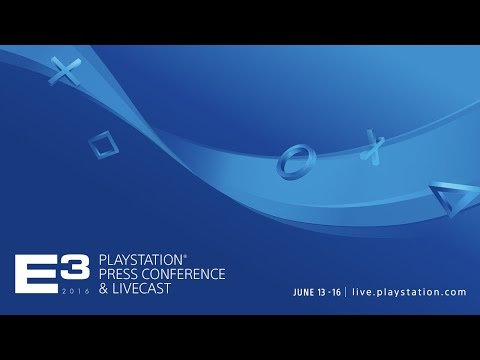 PlayStation® - E3 2016 Press Conference | English
But Why Does PlayStation do this?
Although waiting years for a game is really annoying, especially when it was promised two years prior, you have to wonder why do companies do this. Some people have the idea that the company is unorganized but it's likely not the reason.
It probably acts as a way to get the game information out and to get people to keep their eye out for a final release date. PlayStation is likely well aware of the amount of time that games will take and they create hype for it sporadically to keep interest.
Why they do that is likely due to how long the games take to make. As game graphics have been improving so has the amount of time needed to make life like graphics. Games can take years to make, depending upon the length of the game, the number of options that a player can make, and how high quality the actual game play is.
Since PlayStation developers are well aware of this they probably keep release dates unknown, or push them back to make sure there's enough news around them and to keep interest.
The promotional image of No Man's Sky, the somewhat disaster that occurred.
You May Be Interested In :