Friday the 13th: Now You Can Play as Jason Voorhees in This New Survival Horror Game: Page 2 of 7
Updated: 23 Jun 2017 9:38 am
Who is the man behind the mask?
1. Gameplay
It is a seven-against-one fight for survival.
For the first time ever, play as Jason Voorhees! This upcoming Friday the 13th game is a third person survival horror game in which players can choose to be one of the teen counselors or mass murderer Jason Voorhees. You and six other unlucky souls will do everything possible to survive the night as you are stalked by the machete wielding madman himself.
In order for Jason to win the game he must seek out and slaughter the other seven players before the time is up. Likewise, each of the seven counselors must seek a means of escape or hide until help arrives. The last one alive at the end of the night is the winner.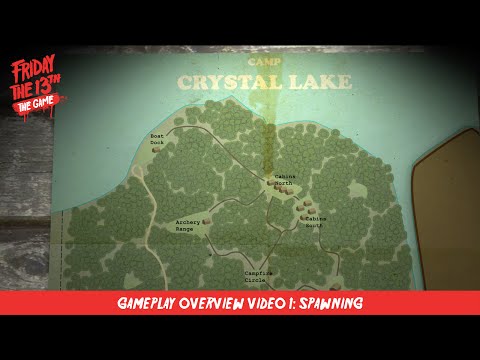 A brief overview of the camp and how online matches will begin.
Image Gallery